Happy Christmas Eve!  I just finished my shopping.  The stockings are stuffed!  Shew.  Ya know, I expected the mall to be crowded, but it really wasn't.  Target wasn't bad.  Then there was Wal-Mart.  Nuff said.
Today I am linking up with Christina at Bunting, Books, and Bainbridge for a "Best and Brightest" linky party to share the highlights of my blogging year.
The best bloggy moment for this little manly blog came on May 21, 2012 when I published my first blog post:  "I'm A Rockstar!" and The Kindergarten Smorgasboard was born.  And you lives have never been the same.  The good.  The bad.  The ugly.  The mental scars.  The trauma.  Thanks for putting up with me for all these months!
The post that I loved the best this year was…Shock And Awe My First Download!  This was the first time that I shared something that I had created.  And the creating bug hasn't stopped.  Creating resources for my classroom (and sharing with you) has made me a much better teacher!  Thank you for the downloads, purchases and all of the support and feedback!
My most popular post was The Saturday Kindergarten Post on November 13th.  That post has had  over 4,500 page views!  WHOA!  (Anyone remember Joey from the show Blossom?!  That was my Joey "WHOA!")  That post was a wrap up of our Halloween and Election activities!  Lots of stuff went on that week!  Is it any wonder that teachers are exhausted?!  Our days are FULL.
The best news I shared on my blog this year is simple.  It requires no words and we should all know what THE EVENT of the year was… 10/6/12.
My best products that I created were my Election pack and My Snow pack!  I feel much more confident each time I create something.  I love creating things because everything that is created is for my classroom.  I am so blessed that I am able to share my creations and resources.  And get ready, I have 10 new creations in the works now!  They are mostly in response to the review of my class data but there is a fun New Years pack (with so much glitter, your printer might shoot out sparkles!) that will be posted Wednesday!  Did you say glitter?!
My best freebie this year was Monster themed behavior clip chart!  This is the clip chart that is in my room and it is HUGE!  I used scrapbook paper to make my chart and um…well…I didn't think about the size.  So it is the world's largest clip chart.  EVER!  But it works great and it has a cute monster theme!  It's not my most popular freebie (That is my election emergent reader!) but it's my favorite!
And finally and most importantly, this year and this manly little blog (manly with glitter!  Um, real men love glitter!)  has blessed me with new friends!  I feel like I am part of something incredibly special and powerful.  I feel like each of you is pushing me to be the best teacher that I can possibly be.  You don't allow me to settle or give up and you never accept less than my best.  But the best part, is that you accept me for me and you love me for me.  Thank you to each of you for making me a better person and a better teacher.  You inspire me beyond imagination.  The world is better because of each of you.
Here are a few of my special blogger friends…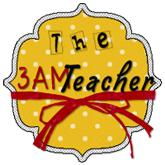 Michelle is an amazing clip art creator!  She even created "lego" blocks for me!  She was also the VERY first person to visit and comment on my blog!!!!!!  I bet she regrets that choice everyday!  hehe


Katie is my new bloggy BFF!  Don't be Jealous MCC!  We text each other daily!  Don't be jealous people.  You can all text me if you want!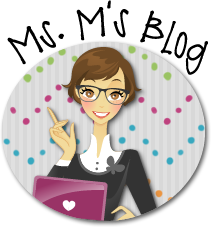 My friend Melissa has been a life saver.  If you have read my blog, you read about my adventures (my misadventures) with a challenging ELL student…Melissa was a big support and a huge help during that time.  She also has a great website with amazing lesson plan templates!  Her template makes my lesson planning so much easier.  And I can always count on her to leave comments on my blogs!  Thanks Melissa!  OH and she sent me the cutest gift…MUSTACHE CUFF LINKS!  I can't wait to wear them!

And finally…it's another dude!  Justin is the husband of Katie.  And he doesn't mind that we text every day.  Good husband, Justin.  Good husband.  He's also a great writer who shares great stories about being a dad.  Check out his blog because it has the word "shag"  and "vasectomy" in the picture!  What more do you need?!?!
So that's it.  2012 in my little blog world.  Here's to an amazing year full of happiness and blessings!  And more to come!  
Join The Newsletter
Subscribe to get our latest content by email.