Valentine's Day or better known as V Day.   Do you survive?  Are your kids CRAZY?!  Do you get tons of hugs?  I don't like this holiday at all but I love seeing my kids express so much love!  But boy am I always glad it's over.  My feet always hurt.  My stomach hurts from the 60 cupcakes that we have.  People, literally 60 cupcakes.  We will still have cupcakes and cookies for days and days!!   So today I wanted to share some ideas, activities, and freebies to make Valentine's Day in your class a success!
VIRTUAL VALENTINE'S DAY IDEAS
Scavenger hunts:  find things red, white, and pink, find a heart, find candy
STEM-use candy (any candy you have) to build or make something.
Writing-Write about what you love about school, friends, family, etc.
Art-Draw a heart
Have the kids wear red/pink to your live meetings!
Decorate your learning area with balloons and hearts
We use our LED lights to set the stage for a day of partying and a day of love!
We kick off our day with our morning meeting and share things we love!
 Valentine's Day Literacy
We read The Day It Rained Hearts and Cloudy With A Chance Of Meatballs and do a Venn Diagram to compare and contrast the two stories!
We also read LOTS of Valentine's Day books!
Here are some more ideas for this story:
For more February reading comprehension ideas, check out this post:
Valentine's Day Sight Words
And since we love our sight words, we play a super fun sight word game using foam hearts from the Dollar Tree!  For more details on this sight word activity, click the picture!
Another fun sight word game is to make it rain heart sight words.  Simply cut hearts out of paper, write your sight words on the hearts. Place them in an umbrella.  Flip the umbrella upside down and it will rain hearts.  Students choose a heart, read, and spell the sight word.
We also make a bouquet of sight words to assess our sight words.  These monthly sight word projects have become a huge hit in our class!  The kids love them and the teacher loves the assessment piece of them!
The students come to my table 1 on 1 and we go through all of the sight words we have learned so far.  I mark the rose for each word they read.  Then you color and cut them out and make a bouquet of sight words!
Valentine's Day Math
We love to measure so we Measure Love using non-standard units!    
To practice addition and subtraction, we use these
fake roses and play Cupid
!   For more information and details and a video of this amazing activity, click the images!
 And of course, we measure ourselves to see how many "kisses" tall we are!
Here's another fun, hands-on candy math activity for you to check out!

 Of course, we have to meet those standards, even on a special, chocolaty day!  So we sort and graph our candy hearts!  Then we analyzed the data.  We learn that the orange hearts are the ones that we have the least of!  Why do the candy heart makers hate the orange?!  And then, of course, we eat the hearts!
Valentine's Day Science And STEM
Here is a fun Valentine's Day STEM project!   We used toothpicks and jelly hearts to see who could build the tallest tower!  This makes a great Valentine's Day party activity and is great for language development and problem-solving!

 Valentine's Day Art Ideas
My favorite heart project is this marble painted heart!  We use shaving cream and tempera paint!  The students swirl the paint onto the heart and use a ruler to scrape off the excess.  You're left with these adorable hearts and one gigantic mess!  (WHich I love…messy is better….)
These heart mosaics turn out so colorful.  You can cut the squares ahead of time or you can make this a torn paper lesson and have students tear bits of paper to fill in their hearts.
We also use our hands and feet to make a LOVE poster!
And no celebration is complete without a silly hat!  These hats are made with red Solo cups, some heart eyes, and funny legs.  Then we staple a piece of elastic onto the bottom of the cup to make a strap!
Valentine's Day Party Ideas 
Of course, we make bags to collect our Valentine's cards!   Ya'll know how much I believe in SIMPLE!  Our bags are no different!  We make super simple monster bags!  No fancy boxes or mailboxes.  Good ole paper bags and some fun monsters!
We've also made unicorn bags!  Again, simple.  Made by the kids.
 We make Valentine's Parfaits using white cupcakes, whipped cream, and pink frosting!  And don't forget the sprinkles!
We have also used decorate your own cookie kits and let me just say, that was the EASIEST And QUIETEST Valentine's Day party EVER.  Definitely doing that EVERY YEAR!
Give the kids a pair of socks and a pencil!  Super simple and cheap and FUN!
And wear a shirt with the kids' names on it!
 Valentine's Day Centers
Check out this post for more hands on, engaging Valentine's Day centers!
 Want even more Valentine's Day ideas, activities and resources?  Check out this post!
 For Valentine's Day math and literacy centers and resources, check out these creations!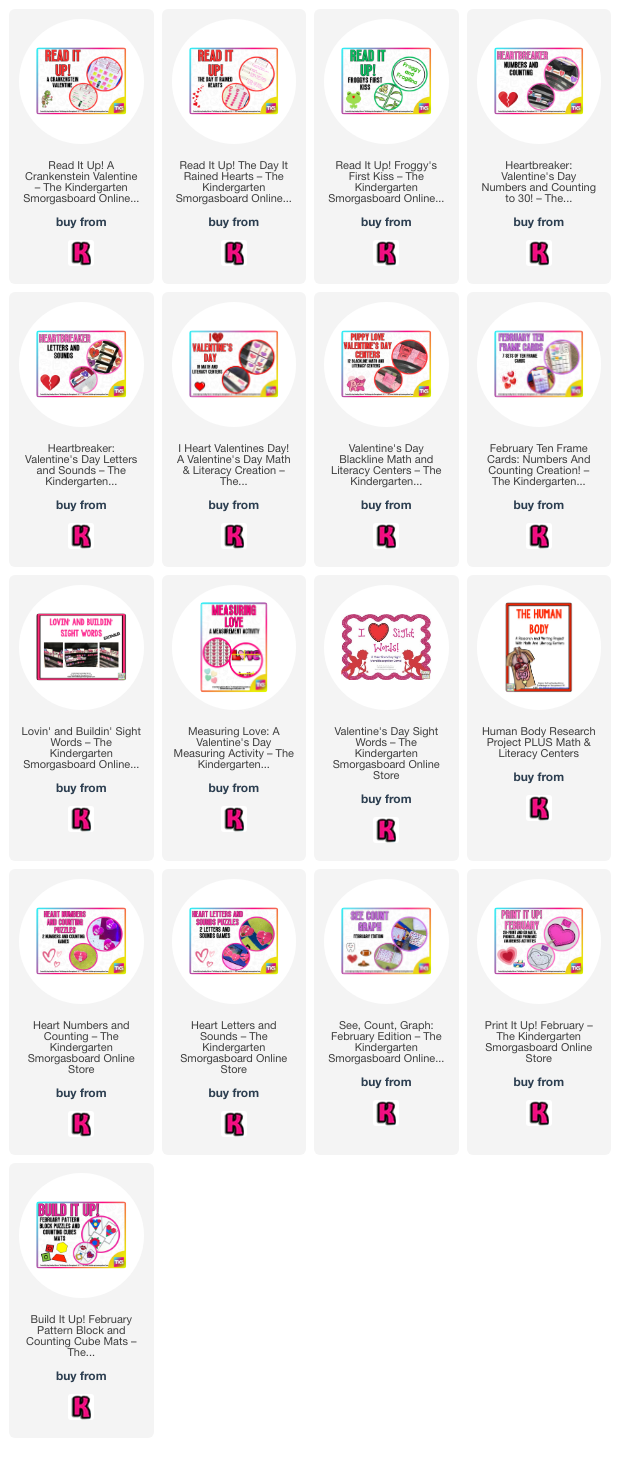 Join Our Newsletter
Subscribe to get our latest content by email.