I am always excited when I get to join my favorite group of ladies for our monthly give away.  You seriously have no idea how  special and important these women are to me.   There really are no words.  That's why they're all coming to Nashville this summer to see me.  RIGHT?!?!?
Birds.  I don't really have a bird issue.  Now squirrels are my phobia.  Those things will eat your face off.  They're conspiring against us.  Trust me.  It's happening.   But we're here to share about BIRDS!  
When I lived in my house out in the burbs of Nashville I lived with 3 large dogs.  A St. Bernard (my baby!), a bull mastiff (220 pounds) and a mutt!  One nice spring morning, I left the sliding glass door open so the giant dogs could be free to come and go into the yard and I wouldn't have to leave the bed.  Hello…teacher…spring break…sleeping in…not getting up…I heard a ruckus in the living room and stumbled (in my delicates might I add…) to see what was interuppting my spring break siesta.  Well, there it was.  Flying all over the living room.  With the St. Bernard giving chase.  Yes people, a bird had flown in the open door and had no clue how to get out!  I grabbed the Saint and locked him in the bedroom in an attempt to avoid a bird massacre in my house.  Feathers on the micro fiber couch?!  No thanks.  I came back to the living room…no bird.  Where was he?!  Did he fly out?  Zoom.  Bird flies by.  Gone.  Bird disappears.  Zoom bird flaps by.  Gone again.  Bird flies by.  And then it happened.  A SECOND BIRD flies by.  People, there two bird flying around my house.  And a giant Saint Bernard barking because he wants the birds.  Alas, the birds vanish.  I (still in my delicates) am wandering around the house with a towel thinking they birds will land and I will cover them with the towel and carry them back to their natural habitat.    It's the perfect plan.  But the birds are gone.  No more.  Vanished.  I search and search.  Nothing.  Not even a feather.  But I can hear them making their evil bird noises.  
I give up.  I decide to the only thing I know how.  I will turn the Saint Bernard loose and he will sniff out the birds.  Yeah, he might eat them, but at leas they're out of my house.  Plan B sounds like a go.
Door opens.  St. Bernard darts out.  He runs, sniffs and heads to the stove.  
Zoom!  Flap!  Flutter!  BARK!  Two birds fly out from under the stove and out the door to freedom.
People, the birds were under the stove.  And the dog set them free!  And me and my delicates were free to return to my bed as all good teachers do on spring break!
See, birds=funny.  Squirrels=flesh eating monsters.
Now go check out this awesome giveaway!  To enter, simply comment and tell me whether you are good with birds or fearful of the birds!  Or share a bird story!  I will pick a random winner who will win all of these great resources!
Life is so so so much better with friends! These friends to be exact! We are up too late (for our own goods) chatting and creating classroom materials to make your life easier.  This month's giveaway is fabulous! 




Click each pic, follow, and comment for a chance to win. Oh and did you see those cute birds in the graphic?  Let me tell you each of us has a "bird" story to share. Oh yes, that's right a bird story…. don't we all have a bird story? This group of friends either loves them, are freaked by them, or have had an encounter worth reading about! Click a pick to head on over.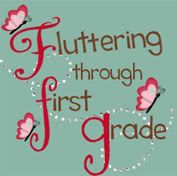 And of course, I have to link up with my mustache loving friend Farley!  Anyone who loves the mustache as much as I do is golden!
Seriuosly, this balcony is the best thing ever.  It has french doors that open to our master bedroom.  It's so peaceful and quiet.  And I can lay out and soak up the sun!
This summer I plan to launch a KickStarter campaign to raise the money necessary to fund the self publishing of my children's book.  It's based on a true story from my classroom and addresses an issue we all deal with.  And there aren't any decent books about the issue.  I think it's a super book and people who have read it say it's great!  I am very excited about this giant leap! 
Go visit Farley and tel her how must-ache we all love her!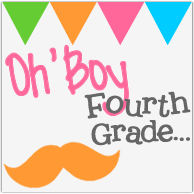 Join Our Newsletter
Subscribe to get our latest content by email.