It's time again!  It's Currently time!  And a little early this month!  Apparently Farley is on a road trip to some place where a mouse lives…psh…road trip to Disney…nah, I'm in the backyard!  hehe  Have fun Farley!
We have a house guest this week.  My bff is in Ireland (yeah yeah, here I am in the backyard still…) so her dog, Gretchen , is hanging out with us!  Everytime she gets a drink, Butters empties his bowl.  He's a little jealous!
Loving all of this time to relax and tan and read and create!  I really needed this time!  I feel so refreshed already!  AHHHH
Thinking of my next Monday Made It Project!  Can't wait to work on it tomorrow!
Wanting a nap.  We're going to the movies later so I should rest up…so I can stay up past 9:30!
Honestly, there is nothing I need.  I have everything a dude could ask for.  Loving husband, beautiful home, my health, amazing friends, career that I love, all of my awesome blog friends and so so so much more!
My tip to new bloggers….be yourself.  Make your blog your own.  Let your personality shine through and don't try to be anyone else.  YOU ARE FABULOUS!
Head over to Farley's and link up and join the fun!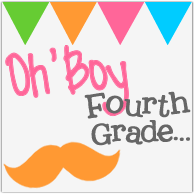 Join Our Newsletter
Subscribe to get our latest content by email.