Howdy!  Can you believe that September is here already?!?!  CRAZY!  But I'm super excited because September means……IT'S MY BIRTHDAY MONTH!!!!!!!  That's right…September 22…so this month is all about ME!!!  (At least I tell myself that…)
So it's time for my September Currently from my mustache lovin' friend Farley! 
It's so nice that on Sunday (or Monday of a three day weekend) the mister does the laundry while I work!  People, he even irons my outfits for the week!!!  I am a lucky man!
I have shared my love of my new school before but I really just need to say it again!  That place is amazing.  It's calm, organized, supportive, respectful, fun and happy!!  I am not stressed and beat down.  I am not exhausted.  Don't get me wrong…I'm a tired dude…but it's a good tired!  I feel a whole new level of excitement and commitment and passion for teaching because I am surrounded by such an amazing group of educators!  I am a lucky man!
I mean really, it's my birthday month, is it too much to ask for a Silhouette Cameo?!?!
So, I have 3 blog posts/articles due this week (plus blog posts for this little blog), I have a school wide barbecue Thursday…I'm working on a secret project that you'll find out about Wednesday so that has some work to do…plus I am starting my masters soon so there are some things I need to do for that…and you know, the usual lesson plans, creating materials, laminating, eating, drinking, sleeping, loving the Mister, loving the CEO, and life in general!  
I keep saying this but there is nothing I need!  I am a blessed man.  I have a loving family (the mister and Butters!), a home, a career I love, great friends, my health…what more do I need?
And my Love for myself is getting back into my gym routine.  I used to go daily.  I would alternate weights and cardio.  And people I had a buff little body.  So my commitment to myself is getting back to that!!!  I just feel better when I am in shape.  And it's great to ease the stress and have a little fun! 
Head on over to Oh Boy 4th Grade and check out all of the fun Currently posts!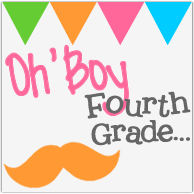 Join Our Newsletter
Subscribe to get our latest content by email.