Happy New Year!  What better way to kick off a new year than with a CURRENTLY from my mustache loving friend, Farley, at Oh Boy 4th  Grade!
Each year we host a New Years Eve party for our friends!  It's always so much fun but the clean up afterwards is no fun!  
I love the new year fresh start idea!  There is so much possibility in the new year!  It is up to us as to what we make of it! 
I ordered a new lens for my camera so I'm thinking it's time to sit down and go through all of the tutorials I've been pinning on Pinterest!  One of my resolutions is to take much better pictures for my blog!
Needing absolutely nothing.  I am blessed with a loving husband and a beautiful home and a career that I love.  I have the world's best doggy.  I am surrounded by family and friends.  And I am healthy!  What more could I possibly need?!   OK…maybe more glitter and mustaches..
My memory is all of the wonderful time we spent with family and friends over the holidays.  So many laughs and so much fun!!!  
Happy New Year!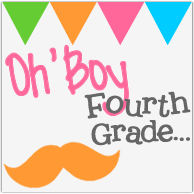 Join Our Newsletter
Subscribe to get our latest content by email.