Happy Friday!   Ya'll….I  love
Creative Teaching Press.
  And guess what?!  They love teachers.  And they have been loving us for 50 years!  This year
Creative Teaching Press
is celebrating their 50th anniversary!!!!  So I am super happy to be teaming up with them again for their 50th anniversary as one of the CTP Exclusive Bloggers!   
 They are so supportive of teachers and give so much to the teaching community.  I've been so lucky to work with them in many ways over the years…and let me tell you…THEY ROCK!   Can you believe they even invited me into their booth at the I Teach K conference in Las Vegas last year?!  True story.   And you know when they introduced their mustache line of classroom decor…well, I was instantly their biggest fan.
And then…when you thought it couldn't get better….they introduced this new collection of classroom decor called
Painted Palette
!   It's a rainbow of colors and goodness….but my favorite part of this new collection is the paint chip look.  In a rainbow pattern.  I KNOW, RIGHT?!   I cannot wait to use this in my new (yes new…and larger…) classroom! But don't worry the mustaches will still be there too!
 I have actually had a few of these items in my hands and they are gorgeous!
I mean…how awesome is this?!  (this is an actual piece of the bulletin board border…I MEAN…so awesome!)
And these rainbow cards are so versatile…labeling…centers…information….
I love these banner pieces too!!!   So many ideas for these!  
I also love that you can get many of the pieces in single colors too!  So if you're not a fan of the rainbow, you can get solid colors in the paint chip look or other fun designs!
And this student incentive chart…which my mind is already making into fun center games!
They have birthday sets, classroom jobs sets, calendar sets and clip chart pieces.  Borders…name tags…jars…all in beautiful rainbow goodness!!
And now….who wants to win $50 in products from Creative Teaching Press?!?!   I know…$50!!!
Just enter using the Rafflecopter below!  (NOTE:  In order to win you MUST enter using at least two of the entry options!)
Head over to my friend Heather at Swinging Through Second grade to see another awesome collection from CTP and enter to win $50 in products from CTP!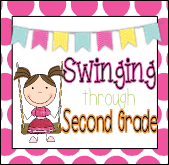 Join Our Newsletter
Subscribe to get our latest content by email.