I love finding fun holiday/theme items to turn into centers/workstations!   It's like a treasure hunt or some secret mission to find items that can be made into engaging and FUN learning activities.  Pumpkin letters is the result of one of those secret missions.
Pumpkin Containters
These containers were actually filled with candy so we emptied the candy.  (These were found at Walgreens 2 years ago!)
This year, we found these pumpkin eggs at Target!
 If you can't find these containers, here are a few ideas:
put the letters in a plastic jack-o-lantern
put the letters in a sensory bin
use regular orange plastic eggs (if you're a plastic egg hoarder like Mr. Greg, this is your moment!!)
Next, you can print these amazing pumpkin letters from my TBFF and clip artist extraordinaire  Jenny from Jen Hart Design.
You can cut the letters apart and put them inside the pumpkins.
Students can open the pumpkins.  They can identify the letter and color the letter on their sheet.
You can differentiate this activity by using a beginning sound sheet.  Students could say the sound and find the picture for the sound!
We used the letter sheets from our Pumpkins Research Project!
For more pumpkin activities and resources, check out these TKS creations: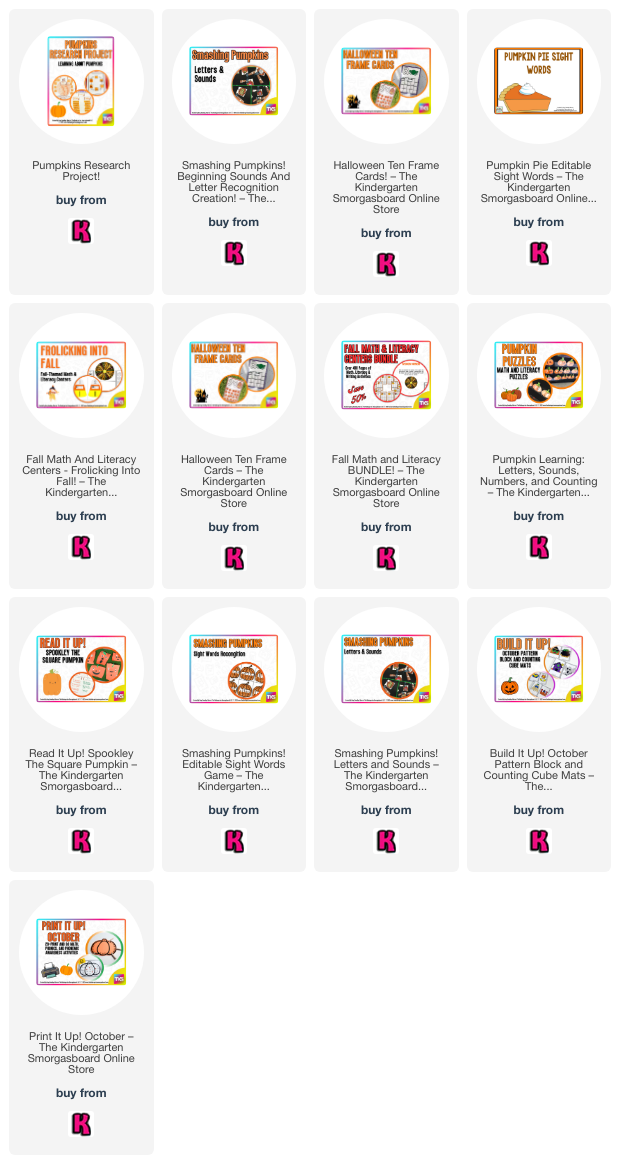 For more ideas, resources and activities, check out these blog posts:
Join Our Newsletter
Subscribe to get our latest content by email.