I get asked a lot of questions about classroom management and what I do to keep my classroom running smoothly.     One thing that I've done for years and one thing I find works incredibly well is our morning arrival procedure.   You see, our kids need structure and they need to be successful.  For many of our kids they don't have those feelings at home so we need to make sure they're getting that boost first thing in the morning.  I am huge believer in starting the day right and the impact it can have on our entire day!   I want my kids to start the day happy, energized and successful!  So we have loud music, and dancing and talking and fun!   Yep.  Fun.  Yep we sing and dance as we prepare for the day.  And that is OK!  We're getting pumped up for the day ahead!
What is  morning arrival like?  Is it chaotic?  Stressful?   Based on doing a worksheet? (PEOPLE STEP AWAY FROM THE COPIER.  PUT DOWN THE WORKSHEETS!)   If it stresses us out, then it's probably stressing our kids out.    Over a few years, I finally developed a morning arrival procedure that has made a huge impact on our classroom management.  It gives the kids independence and choice as well as gives me TEACHER FREEDOM (ummm ya'll know how great that is….) to take care of any pressing matters such as money, forms, parents….visiting administrators…etc.
Morning Arrival Procedure
When my kids arrive they follow this procedure:
Put away backpack.
Greet me with a hug, handshake or high five.
Move their picture for attendance using the SmartBoard.
Bounce on the trampoline (For more on the trampoline, check out this post!).

Eat breakfast if they want.
Morning journals!  (For a detailed post on morning journals, check out this post!)

Read!
Our morning arrival is exactly the same for the entire year.  This means my kids can be independent and successful from the moment they enter the classroom!  That is key to starting their day off on the right track!  And I'm free to handle all the things I need to handle every morning!
Check out the SmorgieVision video to see our morning arrival procedure in action!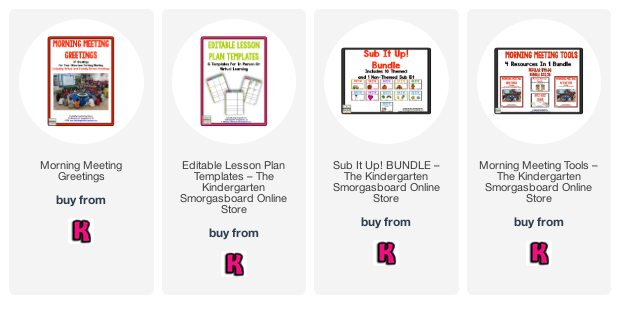 SaveSave
Join Our Newsletter
Subscribe to get our latest content by email.