We've been using lots of fun subtraction activities and after our 5 little monkeys lesson, we play a little game called GET OFF MY BOAT!  This another one of our great subtraction activities that kids up and moving and fully enagaged in the lesson!
Subtraction Activities:  Get Off My Boat
This subtraction activity is great because it really helps the students grasp the concept of taking away and making less by getting them involved in a total physical response lesson.  Plus it's fun and the brain loves novelty!
You need to make a boat on your floor.  We use our SitSpots tape to make our boat!
As you see in the video, I get some people on my boat.  We count them.  I write the number.  Then I make some people get off my boat and we solve the equation!  You can also write an equation on the board and use that to have students get on the boat and then subtract.
This is another one of our subtraction games that incorporates the students and movement and total physical response as well as working with the equations and number sentences.
And let's be for real…it's fun telling them to get off the boat!!!!   #teacherfun
Check out this lesson in the video below!
For more subtraction activities, check out this post:
Need some subtraction creations?  We've got you covered!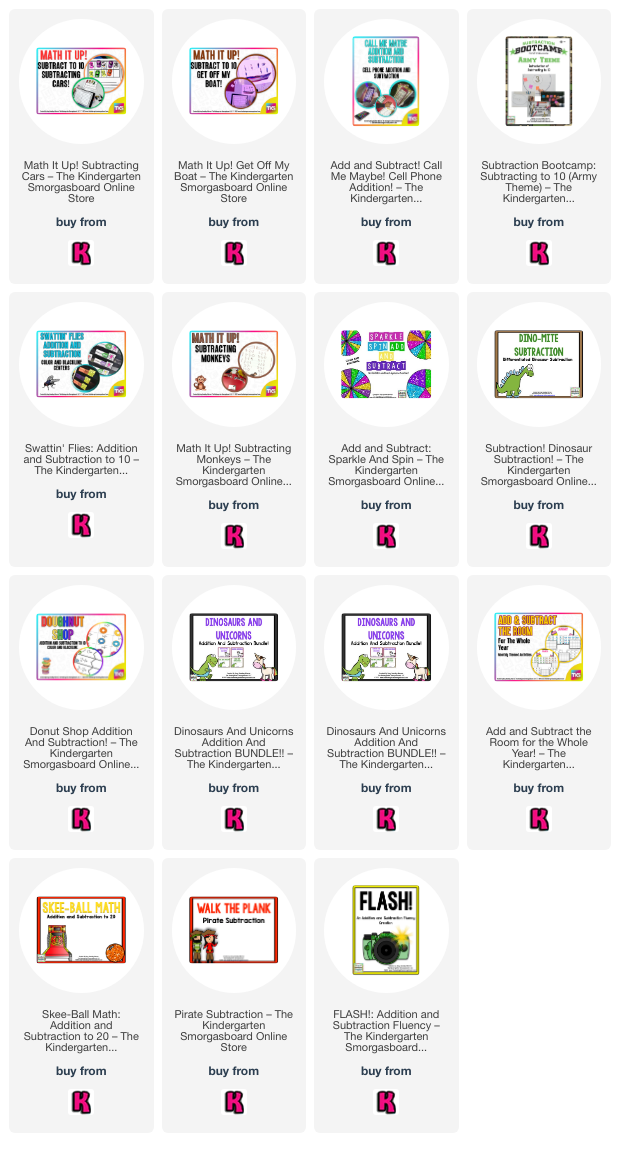 Join Our Newsletter
Subscribe to get our latest content by email.