It's time. ABC BOOTCAMP is here! This is week 2 of teaching and learning virtually so we're kicking off ABC BOOTCAMP, working with names, and doing Number Bootcamp!
As ALWAYS, our lesson plans are free to download. This year, we've modified the format to show the live teaching we're doing and the self-paced learning the kids will do. When we return to in-person learning, we will switch back to the regular lesson plan format. If you're interested in previous lesson plans, we have 7 years of our lesson plans in our Resource Center at the top of this page!
CLICK THE IMAGE TO DOWNLOAD THIS WEEK'S VIRTUAL LESSON PLANS!
We're kicking off ABC BOOTCAMP this week! That means one letter and sound a day for the next 26 days! And yes, we're doing it virtually during our live teaching block. Also this year, once again, we're adhering to a new phonics curriculum for our district so we are doing a different order. Normally we go A-Z but this year we are following the order of our new phonics curriculum. So, this week we're doing M A T D O!
The circle charts will be the center of our instruction as always. The students will provide the words, I'll provide the amazing drawings. Ya'll. The drawings are the fun part. Do you best and make it fun! We will also do handwriting and of course, the world-famous, ABC BOOTCAMP hats!
This week's hats are: mustache, ambulance, tractor, disco ball, otter!
NOTE: ABC BOOTCAMP AND NUMBER BOOTCAMP NOW CONTAIN DIGITAL ACTIVITIES AS WELL. IF YOU ALREADY OWN THESE CREATIONS, SIMPLY REDOWNLOAD THE FILES TO GET THE DIGITAL UPDATES.
Read It Up: Your Name Is A Song
This week our focus for reading comprehension and community building is our names. We will read a different name book each day and do different name activities! Now, traditionally Chrysanthemum has been our anchor text for names, but this year we are doing more to make our learning inclusive so we are using Your Name Is A Song as our anchor text. We will still read Chrysanthemum because it's a good book for names, but Your Name Is A Song will be our main focus.
We will write our names, spell our names, graph the letters in our names and more!
Here are the name books we're reading this week:
We've had great success with our School Supply Research Project in the virtual classroom so this week we're learning about glue sponges and dry erase markers!
This week we're working on numbers and counting with Number Bootcamp. On Friday of the previous week, we did number 1 to test things out and see how it would work with distance learning and it was a great success!
This week is numbers 2-6!
As with all of our TKS BOOTCAMP curriculum, the circle charts are the center of our instruction. We look for various representation of the numbers to put on our circle chart. We're also building our 1 to 1 correspondence, counting skills and math vocabulary because we're learning the name of each number representation.
We will also work on some very simple counting lessons to gauge how students are with counting, how many, one to one correspondence, and more! Each student was provided a bag of manipulatives in their supply kit so we will use those for this activity. They will count and show me on the screen.
These are the resources we're using this week: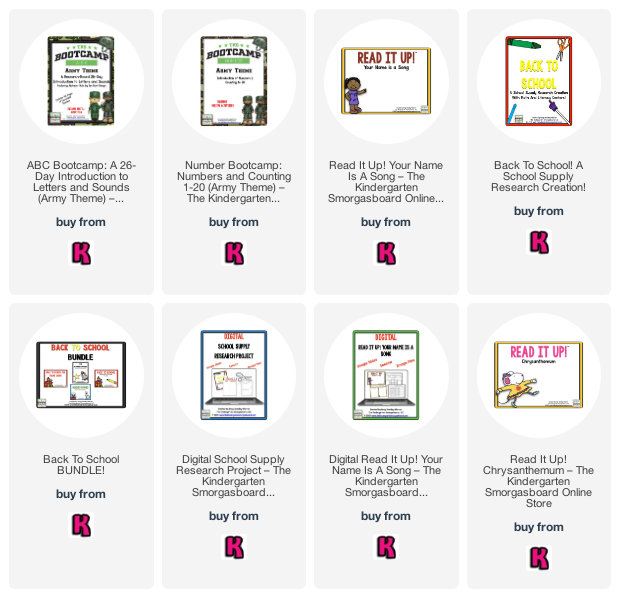 Learn More About Virtual Teaching
For more information, check out these posts: