Do you love fun activities for kindergarten? Today I'm sharing an easy, cheap, fun, hands-on way to work on letter recognition and sounds. What's great about this sorting activity is that students learn to recognize letters written in various fonts which is important because not every book/sign/form, etc, is written in the same font. And this: sorting is a higher-order thinking skill for kids!
To make your alphabet learning game, you need a plastic shower curtain from Target, Wal-Mart, Amazon, IKEA, or wherever! I happened to find mine at IKEA. But they're available anywhere, and they're cheap. And cheap is good.
You will divide your shower curtain into 26 squares and label each square with a letter using a Sharpie or Magic Marker. I did a 5×5 grid and added the last square separately to make the measuring easy. And clearly, it's not perfect because the squares aren't all exactly the same size. And guess what? THAT IS TOTALLY OK!
Next, you'll need a bunch of letters in different fonts! (Magnetic letters, letter tiles, etc. will work great too!)
Students choose a card, say the letter, and sort it into the correct square!
You can also have students say the sound of the letter and a word that begins with that sound to work on phonemic awareness!
Another way to use the shower curtain letters is to have students toss a bean bag. They have to say the sound and a word for that sound! You could add in segmenting or counting syllables too!
And for your printing and laminating and cutting pleasure….32 pages of letters to sort. In various fonts. All in blackline to save ink. Print on colored cardstock and laminate. BAM! You have a great whole group letter recognition activity that can then be used as a center too!
So, let's recap. Cheap. Easy. Fun. Hands-on. And works in a variety of ways with a variety of materials. BAM!
And be sure to grab these sorting resources for your classroom!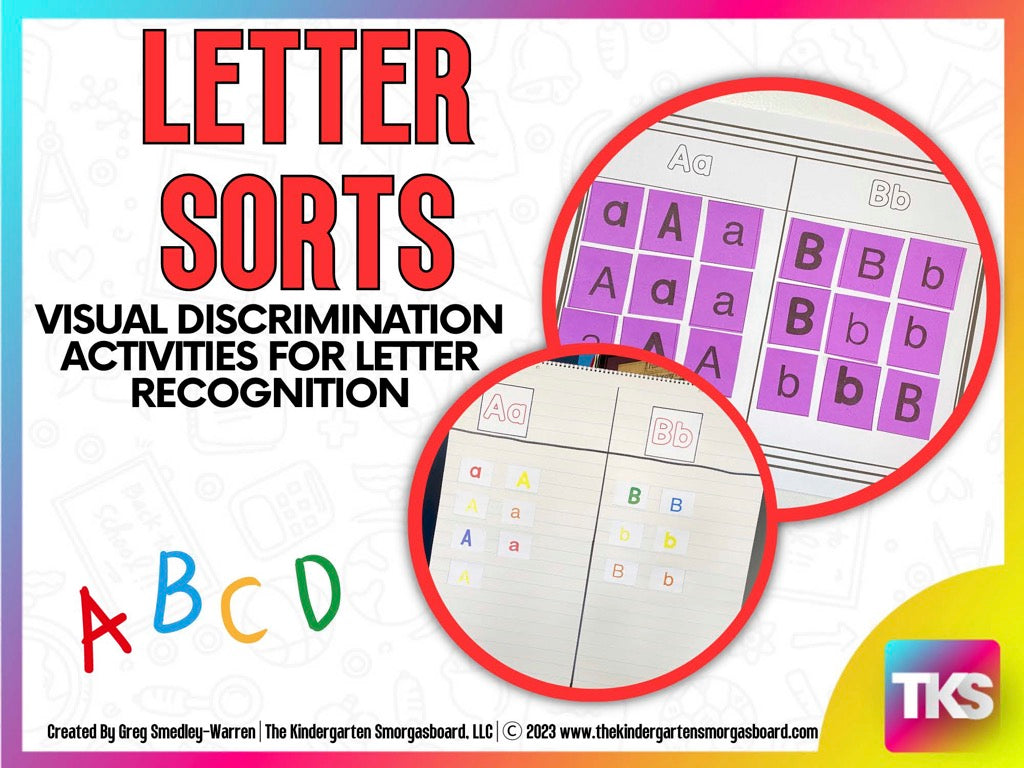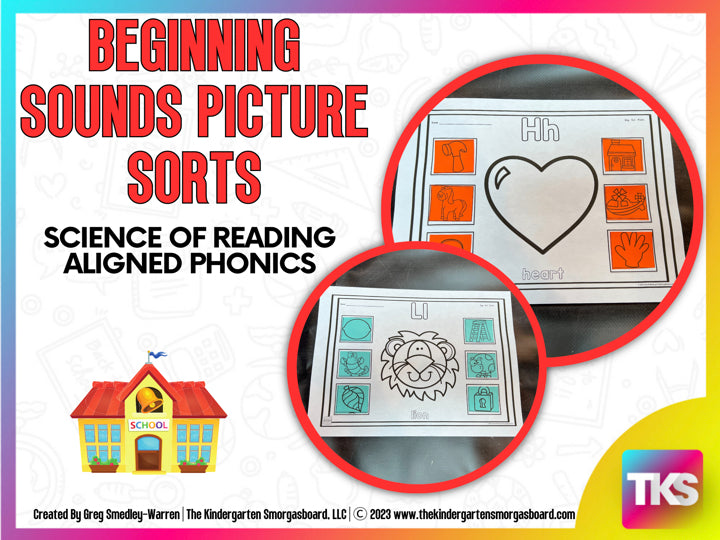 More Letters And Sounds Resources:

For more ideas, check out these posts: