Good morning!  I am about to head into my Monsters Inc. classroom for another day of decorating, organizing and labeling!  Yesterday, I added a super fun touch to my room!  I gave my bathroom a name!  Now instead of "using it" my kids can visit "Monsters, Inc!"  Just something fun to give us a chuckle every now and then!
I had the opportunity to meet some wonderful blogger friends last night!  We had the best time!!!  Those ladies are the best!  Thanks including this dude in your group!!   Be sure to visit their incredible blogs!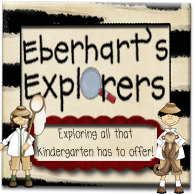 "/>
One of things we talked about was how many of the 10 cent glue sticks we had each bought.  I am currently at 300.  I am going to win the battle of the glue sticks this year.  Thank you WalMart!
As we were discussing glue sticks we discussed which brand we preferred.  Of course, we preferred the Elmer's glue just because they are a better quality.  However, at the beginning of the year, I don't let my students use the Elmer's glue sticks.  We use the "other" kind to learn how to use the glue sticks.  Once we have a good grasp on using the glue sticks and not eating them, then we graduate to the Elmers.
Another glue stick tip that I have is to save your lids!  Does anyone else get tired of finding orange glue stick lids on the floor? In your book boxes?  In your listening center?  In your pockets?  In your dryer at home?  I am pretty sure those things multiply at night and stalk me to my house.  But despite all of those lids running rampant in my life, some sweet child always ends up with a glue stick and no lid.  I know, right?!?!  My solution is to save the lids!  We have a bucket in our classroom just for glue stick lids.  Anytime someone finishes a glue stick, they put the lid in the bucket.  We always have a supply of lids so no one ever has a lidless glue stick.  It's such a simple way to win a small battle against the glue stick nemesis!!
And for my Friday Freebie I am sharing a set of very kid friendly "I Can" statements that I made as a gift for my Kindergarten teammates.  We are required to have our standards and objectives posted in our classroom everyday (as well as tell them to the kids 4-6 times during each lesson?!) so I made these to go with my kid friendly standards.  I hope you can use them in your classroom!  Click on the picture for your freebie!  And let me know what you think!  I love comments and snide remarks!!
Join Our Newsletter
Subscribe to get our latest content by email.