Oh Tuesday…I told my kids today that the aliens from our alien alphabet song invaded their brains today because they we're so bonkers!
For some odd reason, my co-workers have decided that I am the go to technology person in our building.  Really…just because I use my Smart Board non-stop and have lots of fun gadgets…doesn't make me a technology guru.  And I can load the laminator.  I am not a techy person.  I just play with stuff until I figure it out.  I also read blogs (hello blog friends…another reason that I love you!) and that gives me lots of tech smarts.
Today I want to share one of my new favorites.  It's called Google Drive.  I am sure you have heard of "the cloud." (Not the cloud of haze that teachers walk around in at the end of a day!)   The cloud is a storage space you can store your computer stuff and access the stuff from any computer connected to the internet.  I have iCloud with my iPhone and iPad and it's already full (music and stuff from my phone and iPad) but I needed/wanted (want…need…those are interchangeable in my mind….if I want then I need it.  Just ask the fiancee'!  And I usually get it.)
I signed up for the free Google Drive and got 5 GB of storage.  After giving it a try, I couldn't get over the convenience of having all of my files on my PC at home and at school.  No more jump drive.  No more emailing files.  It's all there.  And it's all backed up.  My files, my fonts, my clip art, my creations, the units I've bought and all of the great stuff you all have given for free!  I would just die if I lost all of that stuff.  I finally broke down and purchased a bigger storage plan.  People, it's $2.95 a month for 25GB of storage and just $4.99 for 100GB of storage.  $2.95 is the price I pay for my Route 44 Coke Zero with easy ice from Sonic every morning (wants and needs…I need my Sonic!).  I recommend you check out Google Drive.  Just Google it!  hehe  Let me know if you try it and what you think…or if you use some other cloud storage.
And now some non-techy stuff…
I wore some super cute BRIGHT green pants and a white v-neck t-shirt today and got lots of compliments.  I think I am going to steal Kaitlyn's idea over at Smiles and Sunshine and post a daily pic of my work outfit!  Come on people, that's funny stuff.  Who isn't dying to see what a dude wears to teach Kindergarten every day?!  You know you're curious…you know in your mind every day you ask what Mr. Greg wears to work…as you should.  I am a pretty snappy dresser.  Did you see those yellow pants I bought at H&M in Chicago?!   Thoughts?  Questions?  Comments?  Snide remarks?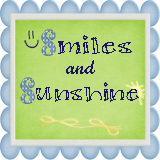 The oven is beeping…so my frozen pizza is ready.  Yummy dinner.
11 days until THE WEDDING!  11 days for you to visit my amazing and creative TPT shop and buy stuff.  I have to pay for the 5 star hotel in Miami for the first night of the honeymoon.  Private balcony…hot tub on the balcony…private poolside cabana…You know you need some finger counting posters…Come on…spend spend spend!
And a freebie for you.  You know I am obsessed with clip art (wedding present HINT!) and ten frames.  So I combine the two and you get freebies!
On my Schedulin' Sunday post I mentioned how I needed to find a cute Johnny Appleseed craftivity.  And then in my email I got a super sweet email from Donna Peace, Love and Learning.  She was kind enough to send me her Johnny Appleseed unit and craftivity.  OMG it's so awesome.  This is why I love blogging and bloggers and most (all of you!!!) teachers!  Go visit Donna and tell her "the one and only Greg" sent ya!  Donna is my new blog-ville BFF!
Join Our Newsletter
Subscribe to get our latest content by email.