It's Monday…well, for people who have to get up and go to work.  For me and those of you on summer vacation, it's just another day off…another weekend day…just let that soak in for a moment.   Feel that?  That's what non-teachers call relaxed!  hehe
Monday means it's time for Monday Made It!  I am linking up with Tara at Fourth Grade Frolics for her Monday Made It extravaganza!
Per request from Tara herself, I am sharing my new teacher banner!  I posted this last week when I finished it, but Tara said I better showcase it for Monday Made It!  So here is my mustache themed teacher banner!
The banner is included in my new mustache classroom decor set.  The set is editable so I just edited the letters of the banner to say Mr. Greg!  It's that simple!  You can have your own mustache teacher banner!  And who doesn't love mustaches?!  
My banner is currently on display in the Kindergarten Smorgasboard World Headquarters! 
I also want to show you a project we did for our new house!  You know we have a super amazing balcony off of our master bedroom!  Finally, we have finished it and turned into an amazing paradise! 
The mister ran across this idea on the interwebs and it was perfect for us!  We have been looking for outdoor curtains for our paradise but they are EXPENSIVE!  This project was about $40 TOTAL!  
We washed and dried and ironed the cloths.  We then measured them.  Since they were too long, we simply folded them over to make a valance at the top.  We attached the clip rings and hung them curtains!  We tied them with our rope and BAM!  Outdoor curtains!  Simple!  Cheap!  No sewing!  
Paradise!!
The Kindergarten Smorgasboard Summer continues with more fun projects, ideas and giveaways…and random insanity from Mr. Greg!
AND I am going to give away my newest Common Core aligned creation (that's not even finished yet!) …you could have it before everyone else!
This pack includes handwriting, a beginning sounds activity, letter hunts, cut and paste for letters and sounds and a write the room activity!  The kiddos will LOVE the iPad theme (at least Mr. Greg does!)
All you have to do to enter this little give away is leave a comment and share your favorite app for you iPad or iPhone or other smartphone or tablet!  I will pick a winner tomorrow when I wake up…which is getting later and later every day! hehe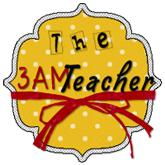 http://ws.amazon.com/widgets/q?rt=qf_sp_sr_sw&ServiceVersion=20070822&MarketPlace=US&ID=V20070822/US/smedlssmorgof-20/8002/84394d06-b4a9-46ff-8963-e0c982034218 Amazon.com Widgets