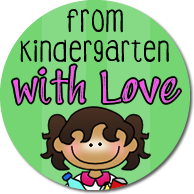 Who's loving this book???  The shift in my thinking about so many things has been huge!  I am so ready to implement new ideas/techniques and strategies!!!
I LOVE this chapter because I love getting to see the reasoning and research behind schema maps/charts! 
I started using these schema charts in my class this past year and loved how the 'staches responded to them.  I love the visual…I love the discussion…I loved using post it notes (ummm I have a Post It Fetish and claim over 10,000 Post Its as my own…)…I love how we can connect learning and address misconceptions!  
I also noticed that using the schema maps compared to KWL charts had a bigger impact on my 'staches remember our new learning!  
In Teaching With Intention, Debbie writes about making a giant file folder and using that as their schema chart.  I love this idea because it connects so well to what our students already know about files on a computer.  I love how she connects our learning to using a computer!  In our tech savvy classrooms, this is a fantastic way to help students understand and make sense of their own learning!
As you can see in our schema charts, I draw a picture of what we're studying and label areas of the chart for our schema (what we think we know), our new learning and our misconceptions.   The Post It Notes allow us to move our thoughts around and adjust our learning.
Some take aways from this chapter:
Give students more power/opportunity to write/illustrate their learning and place it on the chart
Write students learning/thoughts word for word
Add illustrations to our learning
Moving our new learning to connect it to our schema (making connections visible to our students)
In an effort to incorporate more non fiction/informational text into our classroom (#commoncoreisfun) we're doing a lot of
research projects
in our classroom and our schema chart becomes the focus of our research.  We're doing research with books, videos and online.  We're recording our learning, discussing our learning and then we use that learning to create our research journals which includes writing!    The schema maps help us organize our thoughts and learning!
I am already picturing a large file folder (laminated) to use next year.  Maybe even bigger than the one Debbie uses in her lesson!
What are your take aways from chapter 5?
Do you use schema charts/maps?
How do you and your students conduct research in your class?
Be sure to link up with us for chapter 5 of the book study!  We would love to hear how you do research in the classroom and how you use schema and mental files to record learning! 
//static.inlinkz.com/cs2.js?v=116
Join Our Newsletter
Subscribe to get our latest content by email.