This week we're learning starting our Community Helpers Research Project, reviewing and practicing letters and sounds, and introducing addition to 5!
As ALWAYS, our lesson plans are free to download. This year, we've modified the format to show the live teaching we're doing and the self-paced learning the kids will do. When we return to in-person learning, we will switch back to the regular lesson plan format. If you're interested in previous lesson plans, we have 7 years of our lesson plans in our Resource Center at the top of this page!
CLICK THE IMAGE TO DOWNLOAD THIS WEEK'S VIRTUAL LESSON PLANS!
We've wrapped up ABC BOOTCAMP so this week we're working on reviewing and practicing our letters and sounds. To practice our sounds, we're using our letter hunts from ABC BOOTCAMP! These sound hunts are a great activity for isolating and identifying the onset sounds!
NOTE: ABC BOOTCAMP AND NUMBER BOOTCAMP NOW CONTAIN DIGITAL ACTIVITIES AS WELL. IF YOU ALREADY OWN THESE CREATIONS, SIMPLY REDOWNLOAD THE FILES TO GET THE DIGITAL UPDATES.
This week we are starting our Community Helpers Research Project. This is a great way to learn about the people who help our communities. This also a very engaging unit that the kids always love and respond to so I think it will be great for virtual learning. It's also something that the kids can really make connections too so it's going to be a lot of fun!
For this research project, we learn about one community helper a day. We read an informational text and complete our tree chart as we read the book. The students use the tree chart to do the writing in their research journal. Then we label the community helper and finally, we do a directed drawing of the community helper.
Here's a tip for directed drawings: do them on chart paper so your drawings are large! This helps the kids make their drawings a bigger size!
Math: Adding To 5
This week we are introducing the concept of addition. Truth. We start addition this early. We introduce addition as PUT TOGETHER. And we do hands-on, concrete practice to understand that concept. We don't do equations or symbols, we just put together and count!
We use our Math It Up Quack And Count resource. This resource is for adding to 10 but we use pieces of it for adding to 5.
We start by reading the book Quack And Count. Then we introduce and practice addition with our fingers. That's it. We add fingers for two days.
Then we bring in manipulatives. For the next two days we use rubber ducks and put the ducks into the pond to add to 5.
Here is a video of our adding to 5 with fingers:
Sight Word Reader
This week we are reading our community helpers sight word reader! Click the image to download your copy!
These are the resources we're using this week: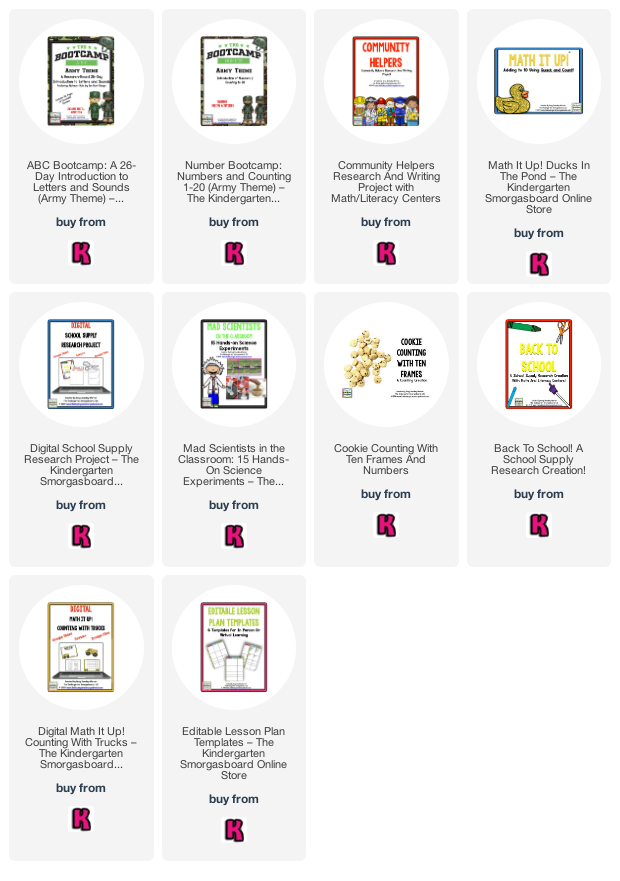 For more information, check out these posts:
Join Our Newsletter
Subscribe to get our latest content by email.