This week we're learning about our community, wrapping up ABC BOOTCAMP, and counting to 20 with ten frames!
ABC BOOTCAMP And My Community Lesson Plans
As ALWAYS, our lesson plans are free to download. This year, we've modified the format to show the live teaching we're doing and the self-paced learning the kids will do. When we return to in-person learning, we will switch back to the regular lesson plan format. If you're interested in previous lesson plans, we have 7 years of our lesson plans in our Resource Center at the top of this page!
CLICK THE IMAGE TO DOWNLOAD THIS WEEK'S VIRTUAL LESSON PLANS!
We're wrapping up ABC BOOTCAMP this week! Can you believe it?! That means our last two letters are K and Q. As always, we make our circle charts and hats!
The circle charts will be the center of our instruction as always. The students will provide the words, I'll provide the amazing drawings. Ya'll. The drawings are the fun part. Do you best and make it fun! We will also do handwriting and of course, the world-famous, ABC BOOTCAMP hats!
This week's hats are: a koala (or keys) and a question mark!
NOTE: ABC BOOTCAMP AND NUMBER BOOTCAMP NOW CONTAIN DIGITAL ACTIVITIES AS WELL. IF YOU ALREADY OWN THESE CREATIONS, SIMPLY REDOWNLOAD THE FILES TO GET THE DIGITAL UPDATES.
This week we are celebrating our community with our My Community Research Project. This is a great way to learn about our community: who is in our community, what we can do in our community and how we can take care of our community!
For this research project, we don't focus on community helpers because we do a big project specifically for them. This is about the community we live in: the people, places, and things we can do. This is about what makes our community home. We also spend a lot of time talking about how we can be good citizens and take care of our community. As with all of our research projects, we use graphic organizers and student writing.
We start with a circle chart and have the students share everything they can thing of in their community/neighborhood. We ask them to share what they see in their neighborhood and this really helps them understand the idea of their community.
Next, we have them share specific things from their community using a tree chart.
We compare two different types of communities and discuss how people can live in different types of communities.
Finally, we talk about how we can be a good citizen in our community.
The students also do writing and drawing to share their ideas.
As part of our Community Research Project, we also read the book The Curious Garden. This is a true story about how a garden changed the city. The students design their own beautiful garden!
Math: Counting To 20
This week we're working on one to one correspondence to 20 and number recognition.
The ten frame cards will be shared under the document camera. We will identify the number and the students will count as I place counters onto the ten frames. We will identify how many. The point of this lesson is to show students counting with one-to-one correspondence and how to identify the quantity.
We will also be using paper plates and counters. Students will identify a number and count that many objects onto their plate.
You can grab our Ten Frame Cards For The Year here: (These are great for math centers, one on one instruction, and small groups!)
ABC BOOTCAMP AND NUMBER BOOTCAMP REVIEW: CHANGE IT UP
After we finish ABC BOOTCAMP we do a review week of all letters and sounds (and a daily review for the rest of the year). It has become a tradition in our class that this review involves a classroom CHANGE IT UP! And one of my non-negotiables during distance learning is to keep as many of our traditions going as possible. So, we are finishing ABC BOOTCAMP this week so that means it's time to CHANGE IT UP! You see, in the past, we've done Candy Land and The Price Is Right as our classroom CHANGE IT UP.
Now, these ideas don't translate well into the virtual learning environment so I had to come up with a new CHANGE IT UP idea. So, this year, for our ABC BOOTCAMP review, we're having a LUAU! We will decorate our learning area and spend one whole day reviewing letters and sounds and one whole day reviewing numbers and counting!
Here's what we have planned:
special materials (letter cards, number cards, recording sheets, etc)
decorations (flamingos, pineapples, parrots, palm trees)
Student Materials-each student will receive a bag with sunglasses, leis, coconut cups and their special luau recording sheets!
Snacks-students will receive luau snacks-coconuts, beach balls, life savers, fish and a tropical drink!
Thursday our 2 hour live class will be reviewing all letters and sounds using different luau themed activities. Friday our 2 hour live class will be all about numbers and counting!
We are working on creating a special resource for our CHANGE IT UP: Luau day! (This will be available soon!)
STAY TUNED FOR A BLOG POST AND VIDEOS ABOUT OUR CHANGE IT UP: LUAU DAY! WE WILL BE SHARING EVERY DETAIL OF THIS VIRTUAL LEARNING TRANSFORMATION!
Poem
This week we are using a poem about transportation to go along with our Communities Research Project.
These are the resources we're using this week: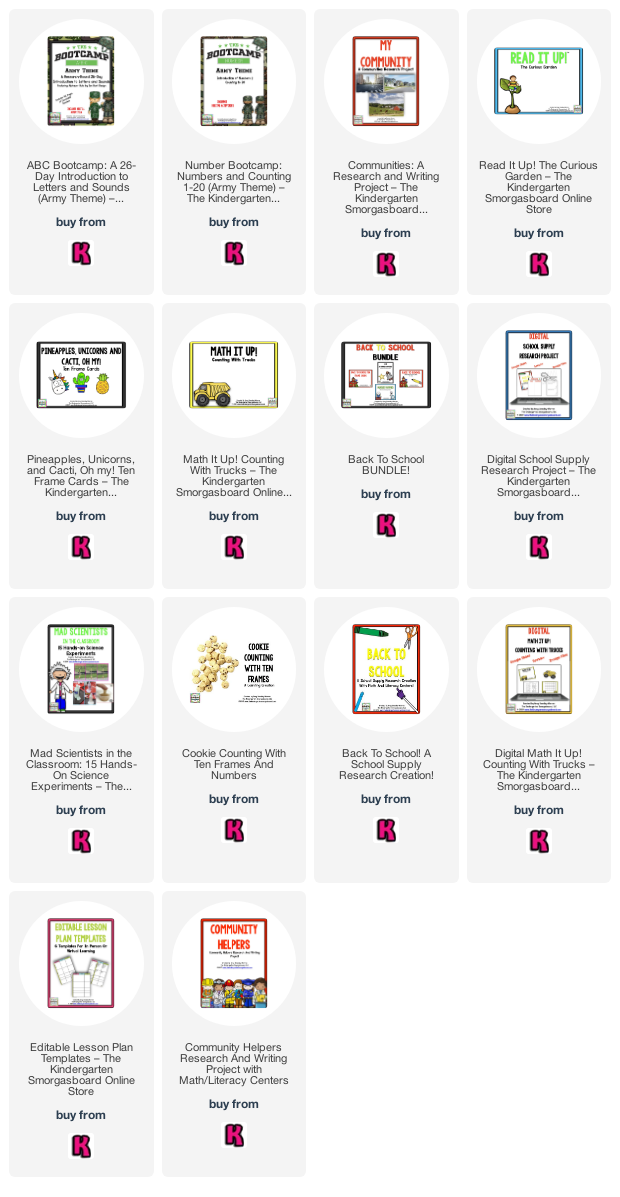 For more information, check out these posts: