Howdy ya'll.  Greetings from Texas!!  I am sitting in the Dallas airport at TGI Fridays eating loaded potato skins and blogging!
I am on my way home from two inspiring days Navasota Intermediate School where I had the privilege of working with the teachers and students.    Making connections is an amazing part of blogging and social media.  I've connected with so many inspiring teachers who have made me a much better person and teacher.  
My trip to Texas is a direct result of my blog and social media.  You see, what had happened was…I connected with the principal of Navasota on Twitter.  If you aren't following Todd Nesloney on twitter (@techninjatodd )and his
blog
, you must go do it now.  Todd and I chatted a few times about bringing me to Texas to work with his staff and students.  And BAM!  It happened.    Yeah…Todd is that awesome.  He even let me stay at his house and drive his animals crazy.  True story.
You know…that time when you get to meet someone who is a huge inspiration to you and someone you admire and consider a teaching hero…yeah…it's that moment.
I even got to meet some of the amazing and hilarious teachers who follow my blog and IG and Twitter.  They drove an hour and half just to hear me speak.  AND THEY BROUGHT ME FLOWERS!  TRUE STORY!  (And Big Red!)
I even got to hang out at the George Bush Presidential Library.  It was cool to visit my first presidential library….even if the first thing the greeter said to us was:  "the graves where President Bush and Mrs. Bush will be buried are out back…"   UMMMM  OK?!  
We even had a serious discussion with the president about important issues.  
For me, this experience makes me a better kindergarten teacher because I get to see what's happening in intermediate grades so I can work on things in my classroom to make the job of upper grades teacher easier!
So here's my biggest take away from my time at Navasota:    BE BRAVE!   Todd not only encourages his staff to be brave and take risks and try new things (UMMM  Who doesn't want a principal who wants you to think outside the box?!?!?!)  but the most important rule for the students??  BE BRAVE!   I am so implementing this in my classroom.  
So, here's my challenge:  BE BRAVE!  If you're not on Twitter do it now.  Sign up and become a connected teacher!  Imagine the possibilities!
And now a fun Super Bowl freebie for ya!
Have your students predict who will win the big football game this weekend!  It's fun, it's engaging, it's great data collection and analysis!  Common core is fun!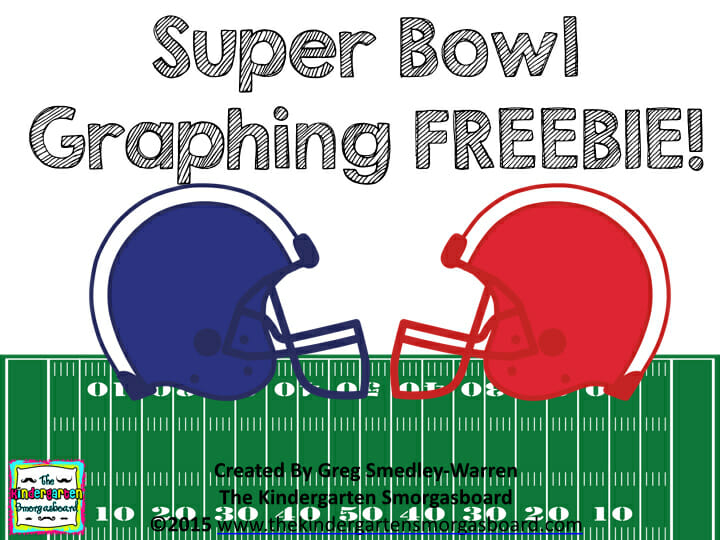 Click for your freebie!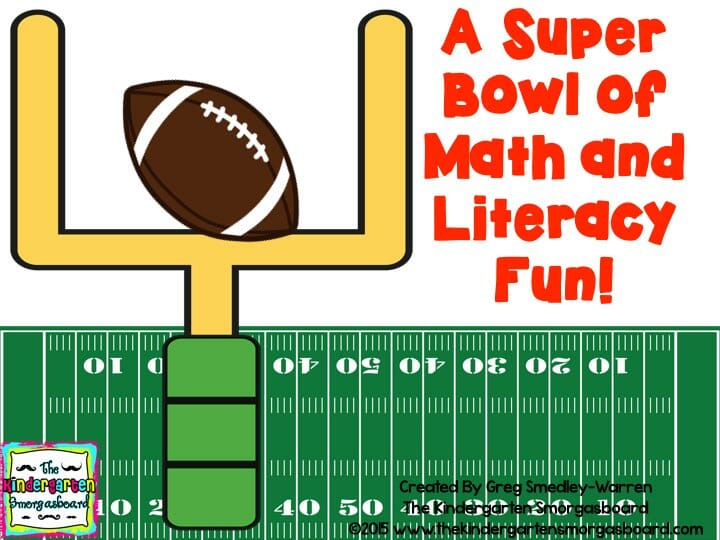 You can also check out my Super Bowl math and literacy centers if you want some Super Bowl fun in your centers!
And make plans to join us for our next SUBMISSIONS FOR SMORGIE LIVE EVENT!
Thursday, January 29th  at 8:00 pm EASTERN/7:00 CENTRAL!  
I will be answering your questions LIVE and we're giving away a 1 year membership to ESGI and $20 to my TPT store!!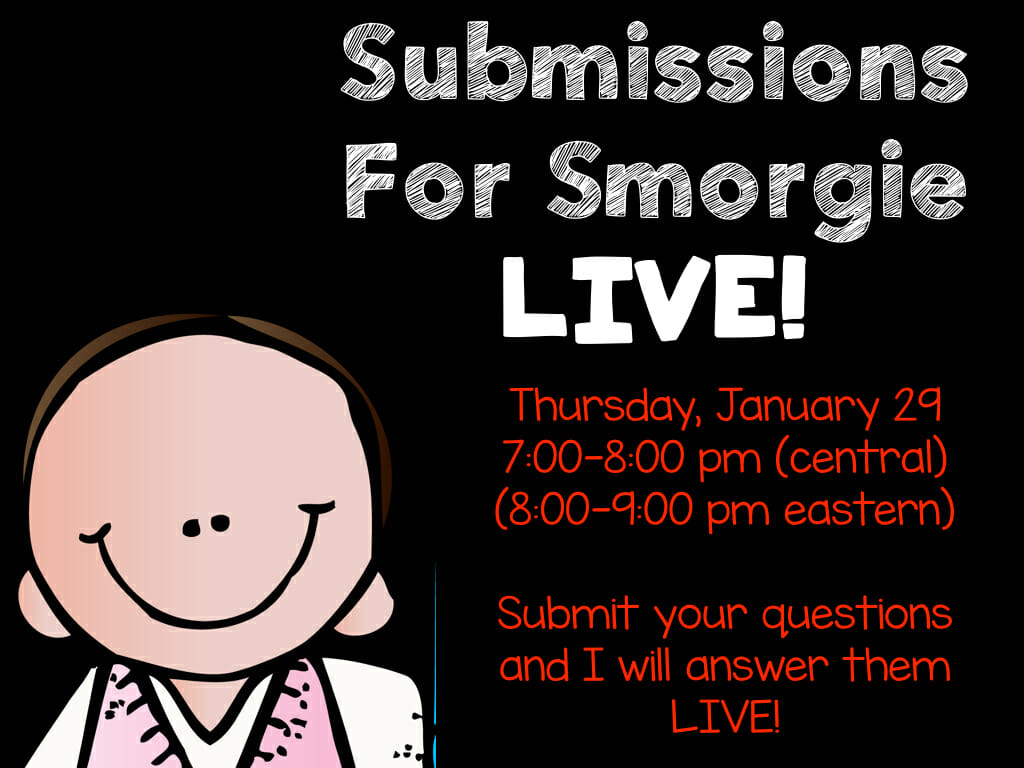 Just click the picture to join us on my YouTube channel!
Join Our Newsletter
Subscribe to get our latest content by email.