This week we are continuing Word Family Bootcamp, reading different versions of Stone Soup and practicing addition to 10!
As ALWAYS, our lesson plans are free to download. Since we are returning to face to face instruction, we are switching back to our usual lesson plan template! If you're interested in previous lesson plans, we have 7 years of our lesson plans in our Resource Center at the top of this page!
If you're interested in our lesson plan template, CLICK HERE!
After ABC BOOTCAMP, we use our sounds and letters knowledge and apply those skills to blending, reading, and writing CVC WORDS using our Word Family Bootcamp. Word Family Bootcamp is a 2-day routine. Day 1 is the circle chart. Day 2 is word building and word writing. This week is -UT and -UG words. Below you see examples of the lessons!
Stone Soup
This week as part of our month-long Thanksgiving celebration, we are reading different versions of Stone Soup. We will retell each version with a story map or retelling chart. Then we will compare and contrast the different versions. We also use these stories to discuss kindness, teamwork, and being Thankful.
And yes, we do make Stone Soup! In fact, we have a Stone Soup Feast. And the soup chooses one very special, deserving student to receive the stone!
We read The Thankful Book by Todd Parr at the end of the week and we make a circle chart of all the things we're thankful for!
These resources are included in our Thanksgiving Research Project!
We are reading these books this week:
Explore It Up: Needs And Wants
We also use Stone Soup to learn about needs and wants!
And of course, if we're learning about turkeys, we have to do turkey art projects!
This week we are also reading Balloons Over Broadway and working on reading comprehension skills using our Read It Up: Balloons Over Broadway creation! We are even making our balloons and putting them on a stick and having a safe, social distanced balloon parade in our classroom!
If you haven't read this story, ORDER IT NOW!! I read it for the first time last year and it was amazing! The story behind the Macy's Thanksgiving Day parade is fascinating! And my kids loved it too!
Math: Addition To 10
This week we are practicing addition to 10! We introduced addition in September so we're going to build on that idea. This week we will continue to work on adding as put together but we will also show the equations. The students will not be writing equations but we will be using equations. We will be using manipulatives and paper plates to practice adding. Simple. Hands-on. And works for whole group and small group.
We are also doing our turkey feather addition lesson!
Scientists In The Classroom: Cranberry Float Or Sink
This week for Mad Science Thursday, we're going to see if cranberries float or sink!
Foodie Fun Friday
This week for Foodie Fun Friday we're making a turkey cookie! Sugar cookies, candy eyes, chocolate frosting and candy corn!
This recipe and 30 other recipes for Foodie Fun Friday are included in our Cooking In The Classroom creation!
Note: students use their own materials and there is no sharing/passing of supplies. The materials are prepared by myself, with gloves and a mask. Everything is placed in a Zip-loc bag on Monday and sealed until students open them on Friday.
FREE SIGHT WORD READER
These are the resources we're using this week: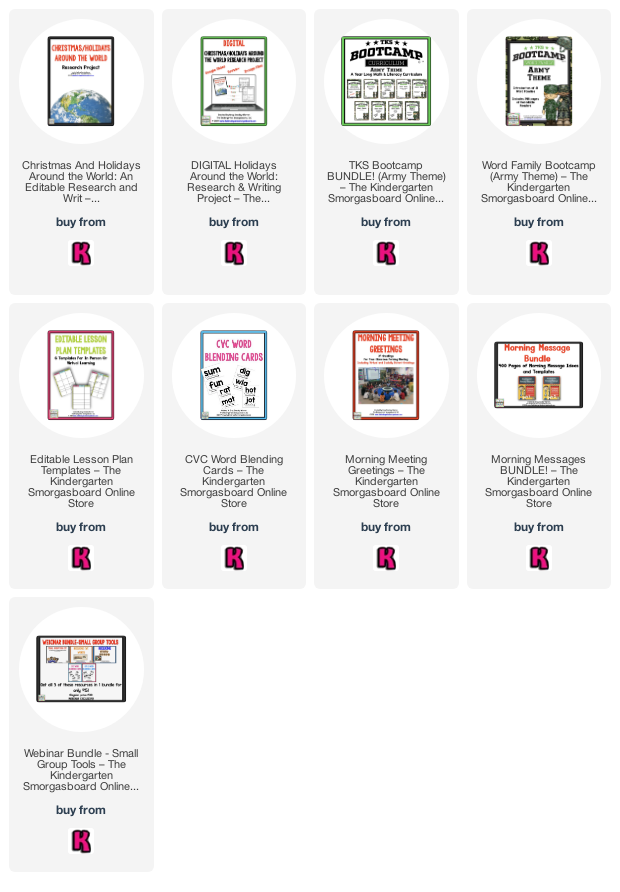 For more information, check out these posts: