How do you teach sight words? Can you still teach sight words? What are your favorite ways to teach sight words? These are questions I get asked often and see in Facebook groups and on social media every day. So, here's my answer to teaching sight words: SIGHT WORD 60! And yes, sight words are allowed, and yes, they can be taught using the science of reading-aligned strategies. The science of reading does not say we can't teach sight words. It simply means we approach sight words with more strategies and tools.
Day 2 and day 3 of our
sight word
60 routine uses science of reading aligned strategies and have students use the words in context with sentences. Days 2 and 3 are basically the same procedure. The difference is that day two might involve more scaffolding, and day 3 will see the students being more independent with their sentences.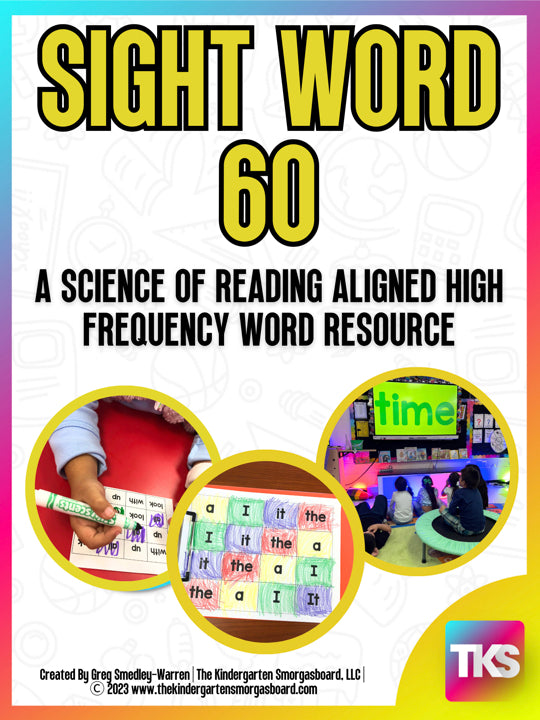 Days 2 and 3 start with a quick review of the words using our PowerPoint slides. For the review, students might have automaticity, and THAT IS GREAT! There is nothing wrong with them seeing a word and reading the word automatically because that means they have orthographically mapped the word, which is the ultimate goal!
If they don't have automaticity, that's OK! That means we use our sounds and decode the word. This is where you see the power of using multiple approaches. Students don't have to decode every single word. They can decode the words, or they can read them automatically or read them by sight. Both are 100% valid, and both are working together!
On days 2 and 3, the students generate sentences using sight words. Sometimes this is easy and goes well; other times, it can be very challenging. Of course, the level of difficulty is dictated by the words for the week and your students' language abilities.
The goal for days 2 and 3 is for the students to use the words in a sentence. Sometimes they can do it very independently, and sometimes they need a little scaffolding and modeling. Typically once they have a sentence frame/stem/pattern, they can run with it. Just remember it's ok to model and scaffold for them as needed!
I call on a volunteer. They say their sentence. Do not repeat the sentence because that takes away ownership. If the sentence is grammatically incorrect, say the sentence correctly and have the student say the sentence correctly. Students will repeat sentences. That's OK! This is a volunteer activity, so not everyone will do it. If students need help, give them more examples.
Our Sight Word 60 Creation has all the detailed instructions for each day compiled in one place for you, plus templates, word cards, a parent letter, games/activities, and more! It's available on TPT & in the TKS Store.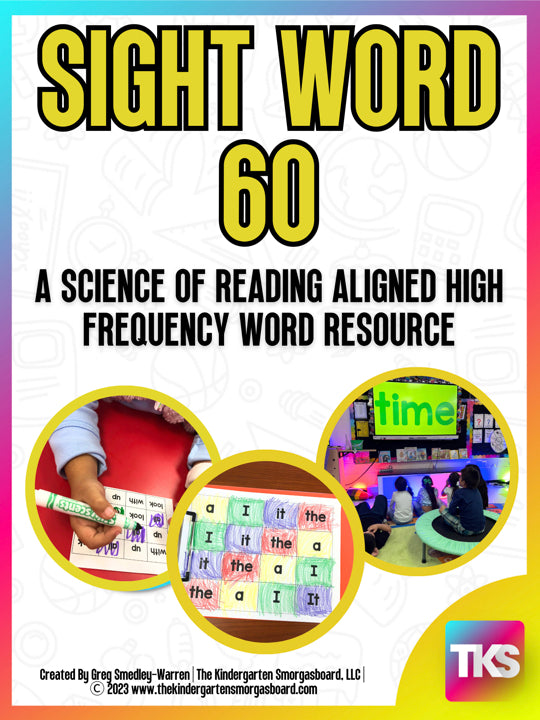 For more details on Sight Word 60, check out these posts:
More Sight Word resources:

SaveSave
SaveSave